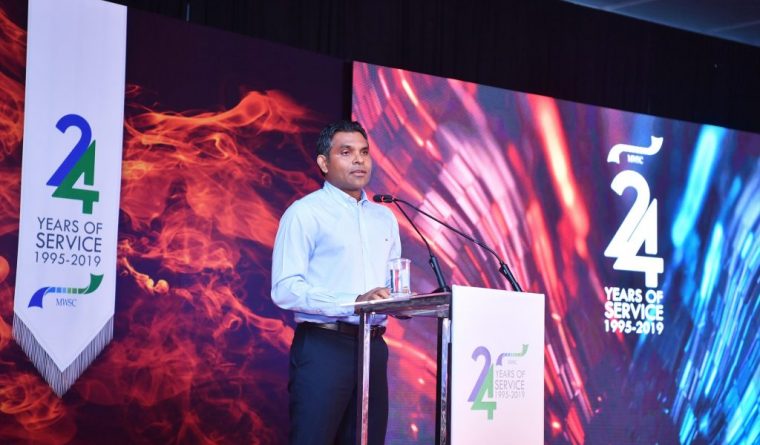 Vice President attends MWSC 24th anniversary function
Vice President Faisal Naseem has attended the function held to celebrate the 24th anniversary of Malé Water and Sewerage Company Pvt. Ltd. The ceremony was held at Dharubaaruge this evening.
Speaking at the event the Vice President emphasized the importance of saving water and urged parents to become role models for their children by advocating water conservation. Moreover, the Vice president also appealed to limit the use of single-use plastic and to adopt more environmentally friendly methods. The Vice president encouraged the staff of MWSC and other companies to make the best use of office hours in ensuring quality service to the Maldivian people.
During this ceremony, the Vice President presented the 'Chairman award for excellence' to the nominated staff.