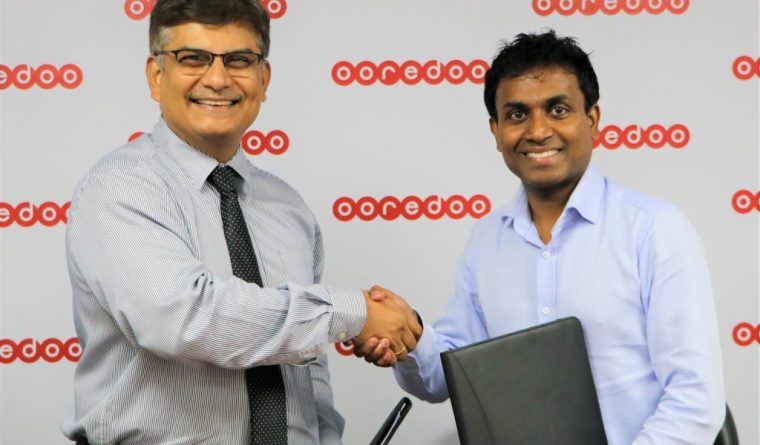 Ooredoo Maldives & Ugail Foundation partner for Artificial Intelligence Maldives 2019!
Ooredoo Maldives and Ugail Foundation announces their partnership for AI Maldives 2019. Under this agreement, Ooredoo Maldives will be the title sponsor of the International Workshop on Applied Artificial Intelligence 2019, SKIMA 2019 and the Ukulhas Tech Fair held in AA.Ukulhas from August 26th to 28th 2019.
"AI is the future – it has potential to bring unprecedented opportunity for change that can transform lives in a digital first world. Platforms such as AI Maldives will not only create awareness on the role of AI in building a digital nation, but will also encourage more Maldivians to partake in AI innovation. We are proud to be the title sponsor of AI Maldives 2019 and look forward to supporting Ugail Foundation is making this an impactful event." said Managing Director & CEO of Ooredoo Maldives, Najib Khan.
"We are extremely pleased that Ooredoo has come onboard to support the #AIMaldives2019 event bringing 100+ world class scientists to Ukulhas. This is an absolute testament of Ooredoo's commitment in developing and promoting latest technology in the Maldives." said Professor Hassan Ugail, Founder and President of Ugail Foundation.
The AI Maldives Workshop will bring together researchers and practitioners working in the area of applied artificial intelligence (AI) to exchange the latest developments in this exciting field. It is part of the 2019 IEEE sponsored International Conference on Software, Knowledge, Information Management and Applications (SKIMA 2019).
In addition to the international conference and workshop, there will also be a state of the art tech fair in Ukulhas, which will run in parallel at the conference venue. The tech fair will host the latest technological innovations by Maldivian institutions, companies and individuals.