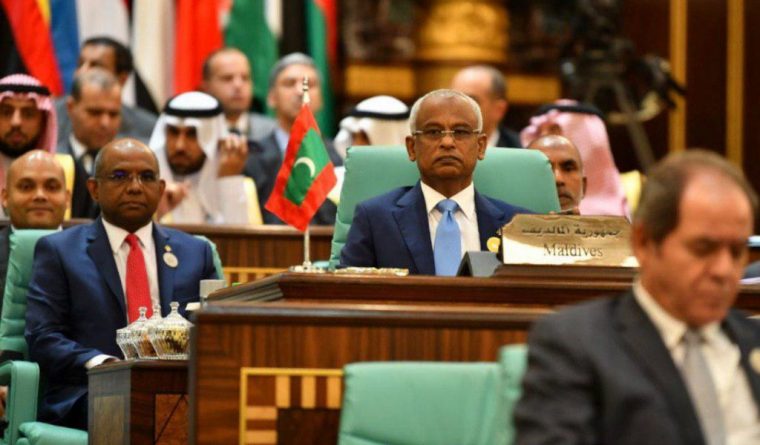 President Solih attends the 14th High-Level Summit of the OIC
President Ibrahim Mohamed Solih has attended the 14th High-Level Summit of the Organization of Islamic Cooperation (OIC), held this year in Mecca, Saudi Arabia.
As its name suggests, the OIC's overarching purpose is to facilitate collaboration among Muslim countries, for the benefit of the global Muslim community, whilst promoting the values and principles of the noble religion of Islam.
The high-level summit, which convenes on a triennial basis, affords the leaders of Muslim majority countries the opportunity to offer their perspectives, grievances and solutions relevant to Muslims and the Islamic world. The issues discussed broadly encompass the internal issues confronting Muslim majority countries; diplomacy between Islamic countries; and the various issues and challenges confronted by Muslims living as minorities.
This year's summit touched upon the growing prevalence of Islamophobia, regional security in the Middle East and of the growing threat posed by extremists, who willfully distort the peaceful message of Islam.
These sentiments found a voice in President Solih's submitted statement to the OIC summit, in which he highlighted that the Maldives is consistent in our advocacy on behalf of Muslims everywhere, referring to our unwavering support for the Palestinian cause and our frequent condemnation of anti-Islamic bigotry, as demonstrable examples. He emphasized that tasks confronting the Islamic world are immense, but by the collaborative efforts of fellow Muslim countries and the grace and will of Allah Almighty, we can successfully meet all challenges.