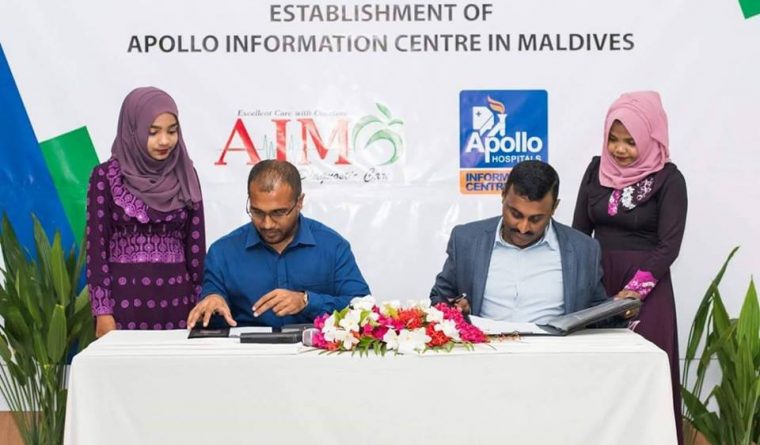 Telehealth Clinic of Aims Diagnostic Care has commenced its services
As per the health Clinic  of  The Diagnostic care, it would be commencing its services to the general public today. Although, two months ago, the clinic launched its services officially, in collaboration with the Apollo Hospital of Chennai, after completing the administrative work, starting from today   it has opened appointments for super specialists.
Under the new telemedicine service introduced at Aims Diagnostic Center, till 15th of August MVRF 495/ will be charged as a consultation fee. The following hotline numbers are available for appointments. (689 8091, 689 8092)
Teleconsultation is a healthcare service which provides consultation for the patient through webcam, from a distance.
This highly advanced health care service will be beneficial and convenient for the citizens of Addu City.
This is also one of the health care services promised in the health policy of President Ibrahim Muhammad Solih.